The future is here! No we aren't giving you fake news or hyping a hoax. The luxury car making company Lexus recently revealed a teaser of an actual performing hoverboard. The kind you envied Marty McFly riding. And guess what? It actually levitates!
While the Lexus hoverboard is still in its testing stage, it has reportedly given remarkable results.
A huge amount of effort has gone into making this dream a reality as the Executive vice president of Lexus International, Mark Templin elucidated that the company had been working on the project for the past 18 months.
With this right kind of innovation, instead of giving a slightly improved model of their products like most companies do, Lexus moved forward to give the world what it really demands: An actual working Hoverboard!
Sooooo how does this work again?
Well, the Lexus hoverboard currently called "Slide" uses magnetic levitation to achieve smooth hovering frictionless movement. Liquid nitrogen cooled superconductors along with permanent magnets allow the Lexus hoverboard to achieve the impossible.
The sole drawback is that it currently only works in a controlled environment where there is a metal layer underneath.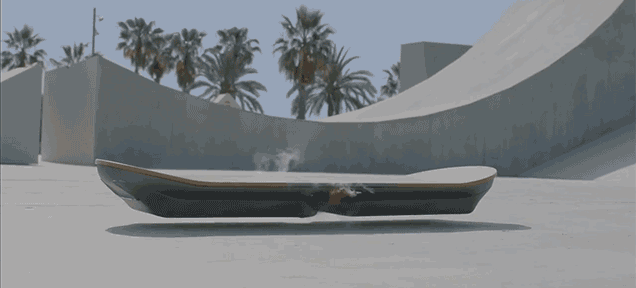 While you too have to wait eagerly for this heavenly product much like the rest of us, you can catch any news or updates at the following hashtag #lexushover 
All images sourced from here